Fiona studied Law and Politics at NUIG where she received the Presidents Award for attaining first place in both subjects, in her final year. She has an MSc in Communications, Advertising, and Marketing.
She brings with her a wealth of experience from the private sector – where she ran her own company Privateseller.ie for ten years , the public sector – where she trained and worked as a nurse, and more recently as an elected representative with Kildare County Council for the last 5 years,  and from the voluntary sector – where she was Corporate Marketing manager for Cerebral Palsy Ireland with responsibility for the rebranding of Cerebral Ireland as Enable Ireland.
Fiona is married to Bernard a popular GP at Moorefield Medical Centre. Her family are deeply involved in sports in the community including Sarsfields GAA, Newbridge United, Newbridge Rugby, and Setanta Boxing Club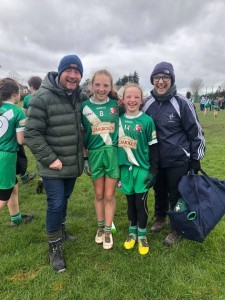 Fiona loves encouraging children to be active. In particular, she loves her role as an assistant coach with the Sarsfields U14s girls team who recently won the County Feile!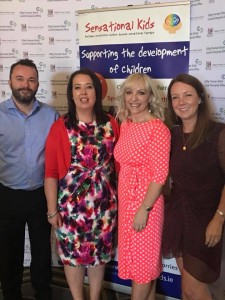 She is on the board of Sensational Kids and is Chair of the Corporate Governance Committee. Sensational  Kids is a high impact organisation delivering life-changing accessible and affordable early interventions to 5,000+ children of all abilities, over the last 10 years. saving their families over €1.3 million in therapy fees.