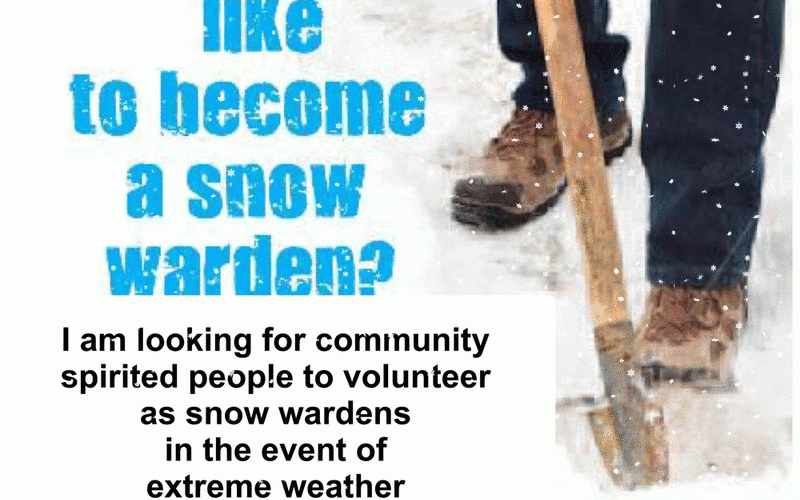 Kildare Now writes:
'Local Cllr Fiona Mc Loughlin Healy has said that she plans on building a database of local volunteers who would be able to supply housebound people with goods during the expected cold snap that is going to hit Kildare in the coming days.
Temperatures are due to plummet to below zero degrees from Wednesday onwards and there is snow predicted for later in the week.
The Fine Gael Councillor is determined not to see people stranded in their houses and left without essentials so she is aiming to establish a service where 'Snow Wardens' would deliver supplies to those in need.
"I am looking for Snow Wardens across South Kildare to keep an eye on and deliver supplies if needed during this next and subsequent cold snap," she said.'