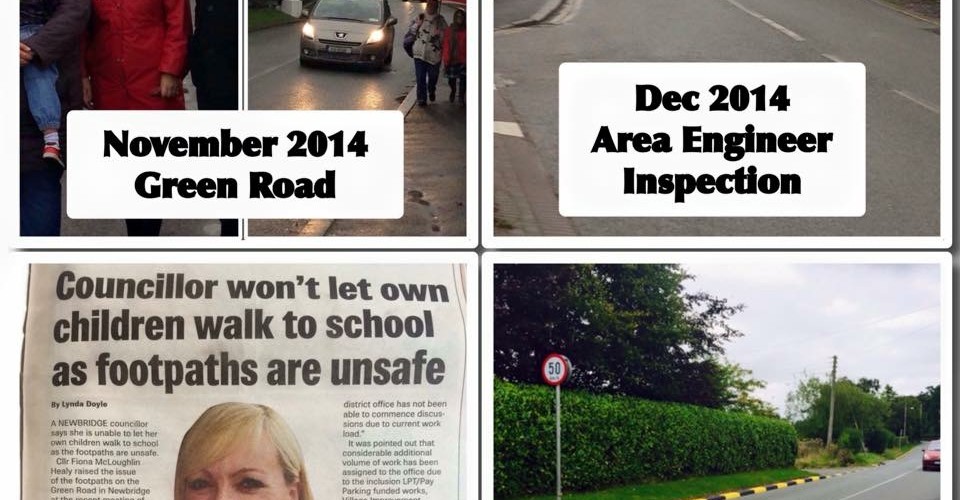 My second question in January is an issue I have been pursuing since September 2014 following a petition from parents and residents.
Can the Council review the impact of the traffic calming measures at Newbridge Educate Together National School and the Gael Scoil?
Report: The Municipal District Office has organised a traffic count to be undertaken in the vicinity of the school entrance. Due to resource restrictions and current demands the count will be undertaken in early January 2016. Once the count is complete the Municipal District Office will be in a position to comment on the traffic movements in the area.