Newbridge Town Council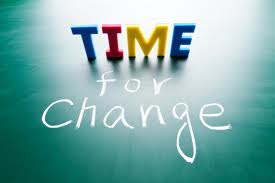 The imminent abolition of  Newbridge Town Council is a good thing for Newbridge.  With a budget of €200,000 vs Naas's budget of €12 million a year local government reform is long overdue for the citizens of Newbridge-Kildare municipal district. I outline my reasons why here.
Abolishing Newbridge Town Council in May 2014 will be touted by many to be an attack on local democracy when the opposite is actually true.  Newbridge Town Council has neither the powers nor the funding to effect change of any substance for the people of Newbridge. In 2012 the budget for Newbridge Town Council was approximately €204,000 not enough even to renovate the Town Hall (once you subtract the €65,000 cost of salaries) an issue that has been lingering for decades now.  Compare this to the €12 million budget that Naas presided over and you start to understand why we have lagged behind in terms of youth facilities, Skate parks, Swimming pools.  The reasons for this are historical.  Newbridge Town Council has always been a non-rating council meaning that monies raised in Newbridge through rates and taxes are not redistributed locally. As ratings councils, monies raised by Naas and Athy councils are managed by them and redistributed locally to a much greater extent. And our miniscule budget is not down to the fact that we raise less rates or taxes in Newbridge than elsewhere.  In fact, in over 10 years on the committee of Newbridge chamber of Commerce I have been aware that Newbridge is known as the "cash cow" of the county.  Millions being raised here have been redistributed disproportionately around the county as is evident in the huge disparity between the Newbridge and Naas budgets.
The new reformed county council will consist of sub-county "municipal districts" consisting of councillors who will make up the county council.  Then the councillors of Newbridge-Kildare municipal district will be fighting for a fairer share of the pie from a county budget.  We have a lot of catching up to do.  The goal is to redistribute locally 80% of the revenue raised locally. In that case, Newbridge's budget would be many multiples of Newbridge Town Council's current annual budget.
Newbridge Town Council simply operates as another layer of bureaucracy when it comes to getting Newbridge represented effectively at KCC. In theory having a Town council elected from and serving the needs of its people should be an advantage to a town.  But the reality is very different.  The powers of Newbridge Town council, as limited as they are, apply to a 1KM radius from the town.  Athgarvan, the Curragh and most of the growing population of Newbridge are not served by the council.
What is needed now is effective representation at Kildare Council level.  Councillors need to focus not just on bringing home a fairer share of the budget for the citizens of the wider Newbridge area but on creating the opportunities for generating more revenue through job – creation and enterprise.  These are just some of the new powers being devolved to local government.  It has never been more important to elect councillors that have the skills and experience not just to manage much bigger budgets but to grow the budget through local job creation and enterprise.  Instead of lamenting the demise of a limited and costly (almost 30% of the budget goes on salaries) Town Council we should focus on the very exciting opportunity that reform of the County council offers towns like Newbridge, towns that have overpaid and been under-serviced for decades.