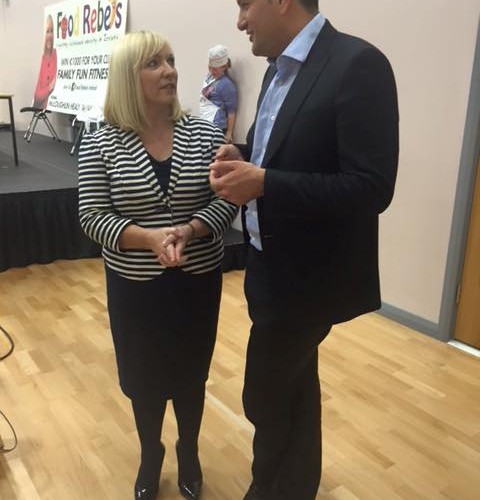 Dear Fiona, 
I am writing to you on behalf of the student nurse interns of 2016, a group who have been continuously let down by administration since December 23rd, who in less than 8 months time will be qualified and working in the nation's healthcare system, who are completely and totally disheartened and exhausted from being continuously let down with regard to the changes to the rise in Intern pay.
When we were made aware that talks were in place with regard to increasing our intern pay from €6.49, many of us became hopeful. When we were aware that we would be working for 9 months for significantly below minimum wage, many of us resigned ourselves that we would have to make sacrifices and live on a very limited budget for those 9 months. For this reason, when we were told that there was the probability we would be earning at least minimum wage, the morale of the students increased as we felt we were getting respect and recognition for the hard work and dedication we put in.
As nursing interns we share the responsibilities of a staff nurse and work a 39 hour week of long shifts, making it extremely demanding to maintain a part time job to substitute some of our finances. Throughout our work as interns we balance between long and strenuous working days, and completing assignments and assessments in order to be as highly qualified as possible come September. I am not writing to complain about the work of an intern nurse, as frankly I love what I do. What is concerning for me and my colleagues is that many of us have to try balance mortgage, childcare, insurance, bills, fuel etc, etc, etc, on €6.49 and hour, significantly below minimum wage.
I am writing to you because there is huge support nationally for nurses to earn a livable wage, and I am certain that if need be, there would be significant support for us interns to simply be made aware of what our wage will be, and therefore be paid adequately. With the general election looming, I would hope that as a prospective candidate you would take matters such as this seriously and be aware of the significance it has on how it will effect potential voters. All we ask, is that we can find out what our fair wage will be, instead of being left in the lurch any longer and living on hopes and false promises.
Kind regards,

As the daughter of two nurses, as a sister of two nurses and as a former nurse myself, I can testify from experience that nurses are the last people ever to complain unless out of absolute necessity. I can tell from the above that you absolutely love your job regardless of the harrowing situation and uncertainty that you find yourself in financially. Overcrowding and consultant take home pay regularly feature in national media but I am committed and focussed on delivering on the very issues you detail here.
This is about better career paths, and especially about helping young professionals feel proud about the care they can deliver to their patients. The bigger answer is to fix the hospital system. This is best done by 1. Proper use of IT so we can see immediately whats working and what isn't. 2. More certainty, and quicker decision making, and that means fewer junior doctors and more specialists. 3. Bring HR in the health system into line with the good practice elsewhere – end temporary contracts, have better definition in terms of career pathways and develop better means of having senior nursing staff who want to have a greater say in management, actually GET a better say in management.
So while 200 beds have been made available by the end of the month and that is to be welcomed, we need these other issues to be addressed if we are serious about attracting and retaining the dedicated nurses like you Laura, and maintaining the nursing specialists that we need for an efficient health service. I agree with Liam Doran, General Secretary of the INMO, when he says that nurses are the most patient group of public servants ever known to mankind. But even nurses have their limits. As a GE16 candidate for South Kildare Laura, I am proposing that it is high time that we improve career pathways for nurses while also improving the environment in which they are currently working. Let's support some of hardest working public servants – our nurses. I'm for nurses. I will continue to advocate on your behalf and act as the informed representative if given the opportunity as the next South Kildare TD.
Thank your taking the time to get in contact. Please be assured that I am listening.