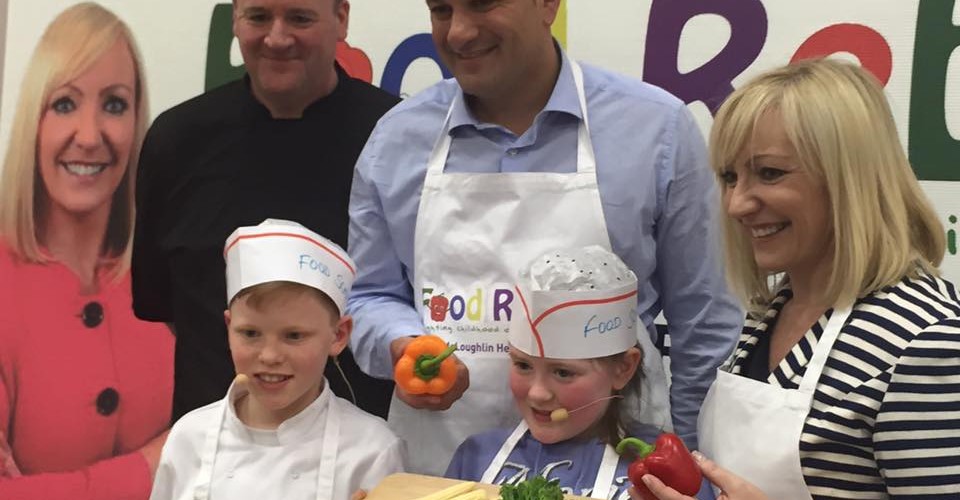 Super evening with the Minister for Health Leo Varadkar, at the launch of my Fun Family Fitness campaign with Food Rebels.
We lost the cooking challenge to young chefs Max Aldrin and Hannah Wafer!
Thanks to Conor Wafer from the Food School for teaching us a new tasty recipe, to Fracas Foran for getting all our young guests active, and to all the wonderful crèches Tots, Tiny Tots and Child'splay representing all the crèches signed up to Food School principles over the last 5 years.
Thanks to Gerry Breslin, Principal of Educate Together, Kildare for the use of this wonderful new school and for all the wonderful helpers that helped pull today together.
Remember by the age of three one in four of our children is either overweight or obese. It takes a village of stakeholders: community groups, sports clubs, food and beverage industry, sports industry, schools and government to tackle childhood obesity.
And every village needs its Rebels!
So all that's left to say is…
On your marks!!
‪#‎FunFamilyFitness‬ ‪#‎foodrebels‬ ‪#‎health‬