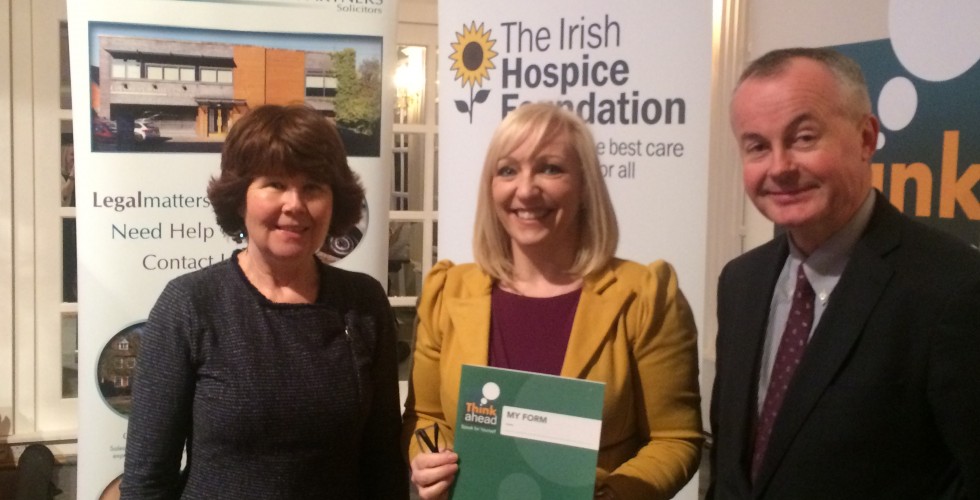 According to the census, 532,000 people aged 65 and over were living in Ireland in 2011. This will rise to 1.4 million in 2046. The number of people over 80 is set to nearly quadruple, from 128,000 in 2011 to 470,000 in 2046. The issues which are being raised by the 'Earn Our Vote' campaign are ones which will impact on everyone in society in the coming years. Ireland's older citizens must see a reversal to the harsh cuts they suffered during the economic downturn. Cllr McLoughlin Healy has endorsed the 'EarnOurVote' Campaign in calling for:
The appointment of a Cabinet-level Minister for Older People to implement the National Positive Ageing Strategy. Support for older people to remain healthy and engaged within their communities for longer, through interventions and investment in primary care and care in the community. An increase in the State Pension and reversal to cuts to the Household Benefits Package.
In conjunction with this, there are five key elements to the Governments plan to support Kildare's aging population:  State entitlements will be safeguarded and improved as the economic recovery continues. This includes their medical card; free travel; an increase of €25 in the State Pension by 2021; an extra €5 for the Living Alone Allowance by 2021; and a cap on the prescription charge at €17.50, which represents a 30% reduction. 2.2 million more home help hours and increases in housing adaption grants and senior alert grants.
More care will be provided in the community which will benefit older people. This includes building more primary care centres; providing additional front line staff in the health system; and ensuring that chronic conditions can be cared for closer to home. The Fair Deal Scheme waiting list will be kept to four weeks for those who need residential care. A Citizens' Assembly will be established to discuss and plan for the needs of our ageing population. 
Think Ahead
Over 145,000 people will die in Ireland during the course of the next Government and 1.4 million will be bereaved. Most people won't die where they want to… If you believe that everyone deserves the best care at end of life and bereavement then Think Ahead is for you. 
"I had a fantastic opportunity to chat with the Think Ahead team again recently. Think Ahead is the flagship project of the Forum on End of Life in Ireland which was launched in March 2009 by President McAleese. It is a public awareness initiative which encourages and empowers people to think about and pre-record their wishes in the event of serious illness or death, and something I have highlighted on Midday and elsewhere since its launch," stated Fiona McLoughlin Healy about her recent Public Meeting
Thinking about dying is challenging, and talking meaningfully with those who are close to us about matters such as serious illness, dying and death can be difficult. Thinking and planning ahead, however, can help to ease the sadness and pain of those that you will inevitably leave behind. It is the wish of most of us to be able to die peacefully, conscious and capable of communicating with our loved ones to the very end. Unfortunately, death does not always occur in this way.
In addition, the economic argument for state support of the THINK AHEAD initiative is compelling. 60-80% of the €14billion spent on our healthcare system is spent in the last year of life, effectively medicalising death. "Research shows the more affluent, enfranchised people are far more likely to die, as most people wish to, at home. The poorer, the disenfranchised are more likely to die on trolleys, in hospital" Dr Brendan O Shea- Lecturer in Public Health at Trinity College. Take back your power – document your wishes with Think Ahead.
"In 2007, Fianna Fáil promised to increase the state pension to €300. Instead they presided over a catastrophic economic crash and decided to cut the Christmas bonus, a move that really affected vulnerable older people. "By contrast, Fine Gael's long term economic plan to keep the recovery going will ensure that older years are better years, as we spread the benefits of the recovery to everyone and ensure that older people across Kildare can experience meaningful improvements to their quality of life."