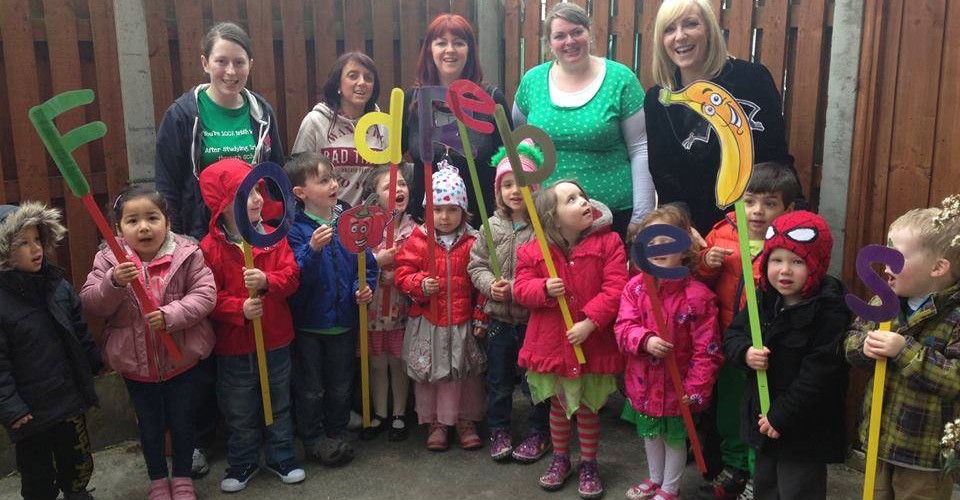 Early Childhood Ireland has already made a series of recommendations for the new Government to address this issue of sustainability and expansion of current capacity to deliver the promised second free preschool year. Many of these recommendations featured heavily on the floor of the childcare seminar held by Cllr. McLoughlin Healy in June 2015. Fianna Fail are currently advocating tax credits for parents. Tax credits will NOT help the delivery of the following recommendations which the childcare sector badly need. This has been proven globally. "I have listened closely to the experiences of the educators in our communities. I have informed myself through the manifestos released by unions. I am keeping up-to-date with the consultation papers and directives released by the Department. In generating my Education Platform I have selected the following three priorities as my immediate focus if elected as a TD in the forthcoming election," stated Fiona McLoughlin Healy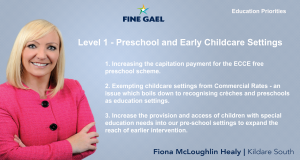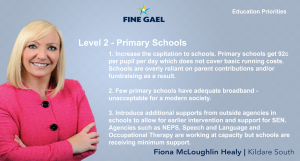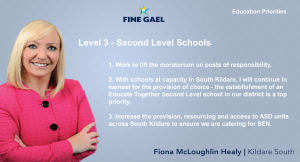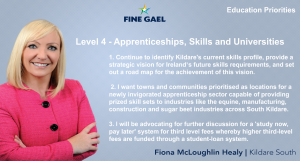 Higher third-level fees funded through a student-loan system is the frontrunner in options being considered by an expert group set up to advise the Government on financing the soaring cost of college education. This is and excellent choice by McLoughlin Healy as a priority. The consultation group estimates that the current €2bn annual funding must rise by €1bn over the next decade if Ireland wants to deliver a quality education for the growing number of students. But in order to soften the blow for families, the group leans heavily towards a 'study now, pay later' system. This means students would not pay fees up front, but would instead reimburse the State once their income hits a certain level following graduation.
Apprenticeships and the National Skills Strategy 2025
The new Strategy is a key pillar in the Government's plan to build sustainable economic growth. The Government has a long term economic plan to keep the recovery going and the first step of that plan is the creation of more and better jobs. The ability to attract new jobs, and having our people fill those jobs, is dependent on having a well-educated, well-skilled and adaptable work force.
This National Skills Strategy aims to provide an education and training system that is flexible enough to respond to a rapidly changing environment and that can provide the mix of skills needed over the next ten years, and beyond.The commitment is to provide 50,000 modern apprenticeship and traineeship places to 2020 as an essential part of the long term economic plan to reach full employment.
"I call on Fine Gael to bring together County Councils, the IDA , Enterprise Ireland and the Education and Training Boards, to develop a world class apprenticeship sector capable of increasing our competitiveness while spreading the recovery nationwide." Fiona McLoughlin Healy, Speaking at the Fine Gael Ard Fheis in January 2016