€40M Sports Capital Fund announced by Minister Michael Ring
Sports Capital Fund announced – clubs urged to register before February 7th 2014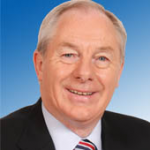 Fine Gael Local Election Candidate Fiona McLoughlin Healy today welcomed the announcement of the 2014 Sports Capital Fund Programme by Michael Ring, Minister of State for Tourism and Sport.
The Minister announced today at 12pm that the 2014 Sports Capital Fund Programme is open for applications and has urged all sports clubs and organisations to register as soon as possible to be in with a chance of accessing the €40 million in funding available.
"More than a thousand organisations have registered already and there is only limited time available for other sports clubs to apply. The 2012 Sports Capital Fund Programme was a huge success but demand outstripped supply, with €7.50 sought for every €1 available. That's why it's vital for clubs and groups applying for the 2014 scheme to get registered immediately and start filling out the online form now to give themselves the best chance of making a good application," Minister Ring said.
Applications can only be made online this year and all interested bodies should go to www.sportscapitalprogramme.ie to register and make an application.
Key dates for applicants to note are:
•          Open for applications from 12 noon on Friday 17th January;
•          Closed for registration at 5pm on Friday 7th February;
•          Closed for applications at 5pm on Friday 28th February.
Commenting on the announcement today, Fiona McLoughlin Healy commented; "There are so many sports clubs planning their activity for the year and if they are able to avail of the scheme then I am sure this will be a great boost to their resources".
Background Note:
The Sports Capital Fund Programme is the main channel of Government support for developing sports facilities and purchasing sports equipment for sports clubs and organisations across Ireland. Grants are available to sports clubs, voluntary and community groups, national governing bodies of sport (NGBs) and local authorities.  Third level colleges, Education and Training Boards (ETBs – formerly VECs) and schools may only apply for funding jointly with sports clubs.  Its aims are to:
assist voluntary and community organisations, (NGBs), local authorities and in some cases ETBs and schools to develop high-quality, safe, well-designed, sustainable facilities in appropriate locations and to provide appropriate equipment to help maximise participation in sport and physical recreation;
prioritise the needs of disadvantaged areas in the provision of sports facilities;
encourage the multi-purpose use of local, regional and national sports facilities by clubs, community organisations and national governing bodies of sport.