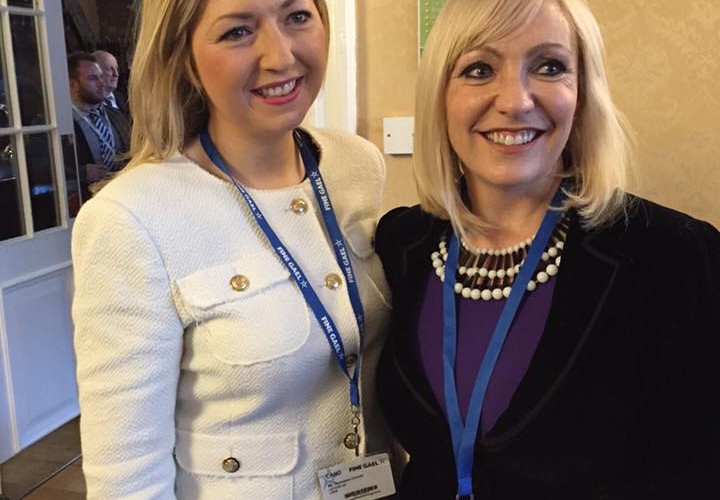 My motion before this year's Ard Fheis asked:

That this Árd Fheis recognises the importance of competitiveness to the Irish economy and calls on Fine Gael to outline how Ireland will achieve its goal of ranking in the top three of the most competitive small countries in the world.

 

'From 2000 onwards Ireland's economy steadily lost ground on our competitors. By the time the last government left office our competitiveness rankings fell from an average of 6th in the world to an average of 23rd in the world .  With our competitiveness seriously undermined, after the crash hit over 250,000 jobs were lost in the private sector and unemployment reached a high of 15.1% .Since taking office our current government  has helped our rankings rise and 135,000 more people are back at work. In order for Ireland to continue to climb to become one of the  top 3 most competitive countries in the World we need to invest in  strategic infrastructure, we need to keep taxes on work low and we need to invest in research & development and skills training. 
Skills training in particular has the potential not just to increase our competitiveness but to close the gaps between areas that have benefited from jobs growth and those that haven't. 
I want to see areas all over the country like Athy and other towns in my own constituency of Kildare South that have…to date..benefited less from inward investment and  jobs growth, I want to those towns and communities prioritised as locations for a newly invigorated apprenticeship sector capable of providing prized skill sets to industries like the equine and manufacturing industries and hopefully to a newly returned sugar beet industry.
I call on Fine Gael to bring together County Councils, the IDA , Enterprise Ireland and the Education and Training Boards, to develop a world class apprenticeship sector capable of increasing our competitiveness while spreading the recovery nationwide.